Welcome to Cantina Deliciosa
Regarded as one of Makati's best kept secret food stalls, Cantina Deliciosa offers Tex-Mex, Mexi-Cali, Baja-Cali, and (sometimes) Spanish fare at affordable prices.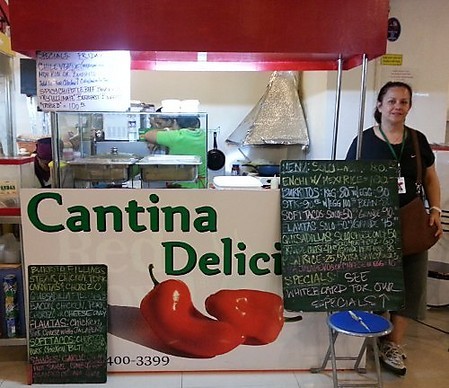 Owned and manned by Mexican-American husband and wife James and Gina Gallegos, Cantina Deliciosa offers Enchilada (kind of like a Mexican lasagna, P80), Burrito (big, burly, and prepared as you order; priced at P80 to P100) , Soft Tacos (P50), Flautas (P50), and Quesadillas (P50) on a regular basis. From time to time, Cantina also comes up with specials of the day like Spanish Style Pimenton Pulled Pork, Chile Verde (Mexican Stew), Cuban Style Ground Beef Picadillo, Paella Negra and Valenciana, and Meatballs over Mexican rice.
While you can't expect made-from-scratch tortillas and flown-from-Mexico spices from Cantina, you are assured of a filling and quality Mexican meal at a fraction of mall prices.
Share on Facebook
Tweet

Cantina Deliciosa Specials
WEDNESDAY SPECIAL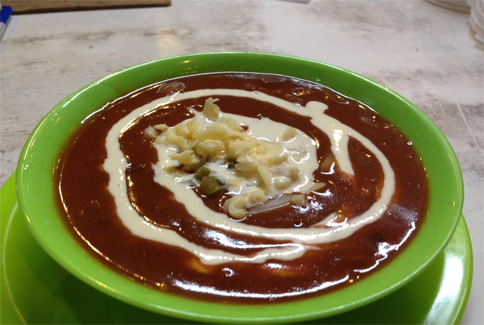 "Texas Style Chili" served with our Mexi Rice or a Cheese Quesadilla, this makes some mighty good eats! Quantity is limited so come get some Chili early!
Paella Deliciosa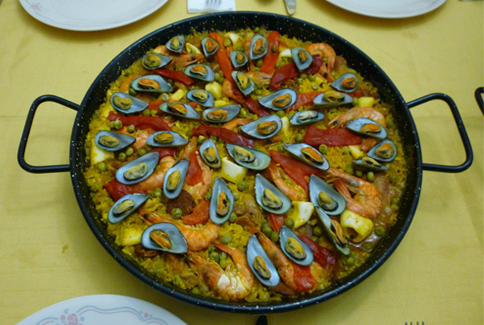 This dish is the Ultimate Paella dish as it has everything in it, seafood, chicken, pork, chorizo and different veggies. We have a second secret special which is really super duper delicious. This particular special really goes well with any of our three sides, Bacon, egg or coleslaw.
Mouthwatering Meatloaf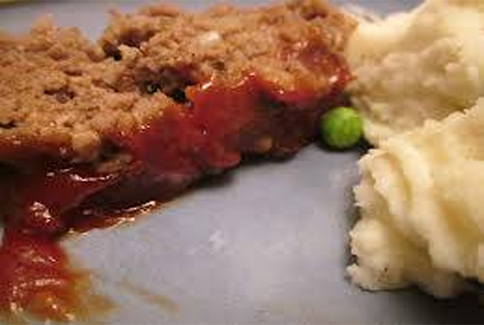 "Cantina's Mouthwatering Meatloaf" served with either Mashed Potatoes or Mexi Rice. Make it even more special and add a side of coleslaw, egg or bacon for only Php 10 more.
WEDNESDAY SPECIAL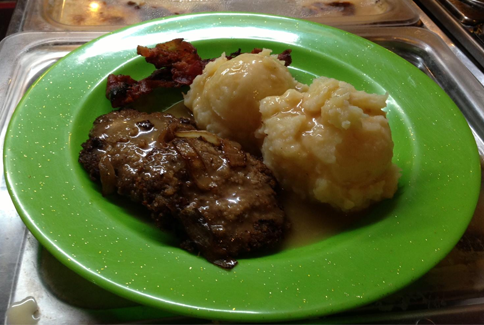 Salisbury Steak in mouthwatering gravy served with your choice of Mashed Potatoes or Mexi Rice. Add a side of coleslaw, egg or our yummy crispy bacon for only 10 more and you will have a great meal.
Pulled BBQ Pork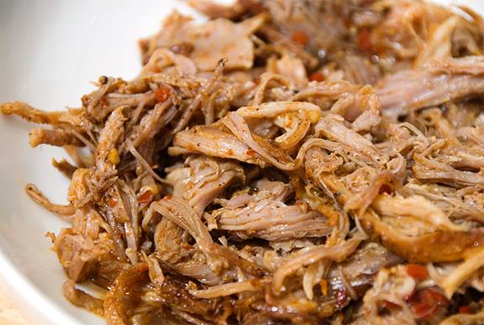 Made with a special blend of herbs and spices this dish is terrific paired with Mexi Rice and really fantastically yummy as a Specialty Burrito, wrapped or naked. Have this with our special Coleslaw, truly a side dish that was made for Pulled Pork or have it with a side of our yummy Bacon or egg.
Enchilada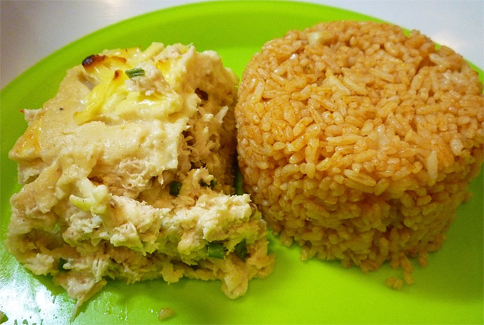 Not to be overshadowed are our mouthwatering, cheesy and creamy Enchiladas with Mexi Rice they are amazingly unique in a very yummy in your tummy way.
PAELLA NEGRA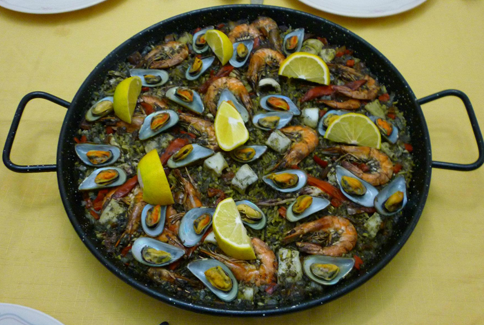 We are also bringing an all seafood Paella, PAELLA NEGRA, a delicious Paella served with our special Garlic sauce.
Wrapped Chorizo Burito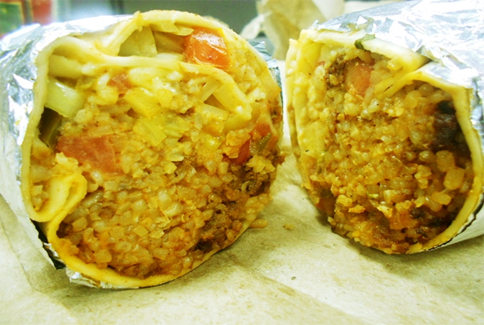 Wrapped Chorizo Burito
Mouthwatering Delicious Meatballs
Cantina's Mouthwateringly Delicious Meatballs which is always a treat for your taste buds! Served with a choice of several different sauces and with Mashed Potatoes or Mexi Rice a side of either Bacon, Egg or Coleslaw!!!
Triple "B" Naked Burrito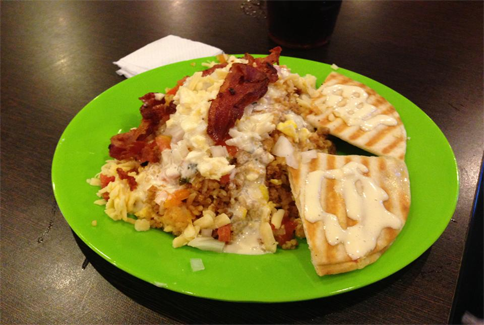 Triple "B" Naked Burrito! A plate full of yummies for your tummies!
Crispy Bacon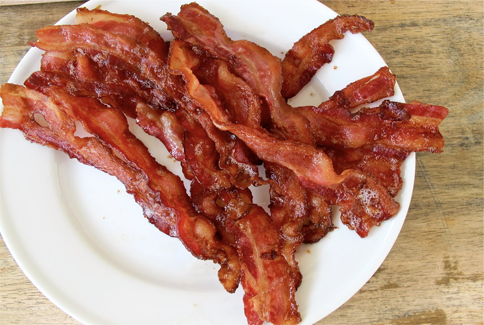 Crispy Bacon
Coleslaw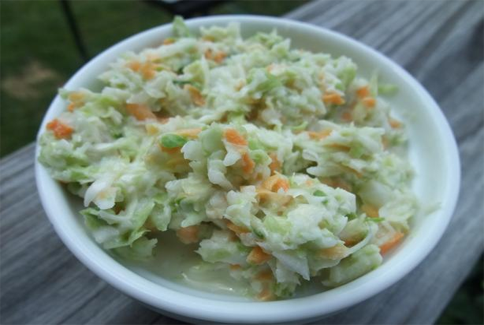 Coleslaw
Flautas con carnitas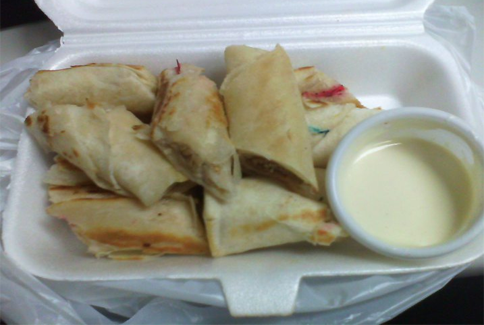 Flautas con carnitas
Quesadilla
Quesadilla